Pricing
Upfront and Affordable
Most companies will not show their prices on their website because they don't want the competitors to see them and they don't want potential customers to know how much it will cost without speaking to them first.
I provide upfront and affordable pricing to Bloomington / Normal and beyond. While other companies may charge the same amount for a small bedroom pathway or hallway as they do for a full size room, I do not.
I have a low $60 minimum, which is 25-50% less than our competitors. SEE PRICES BELOW
If you live more than 5 miles outside the city limits, travel charges apply ($1 per mile. Example: 20 miles from Bloomington/Normal = $20).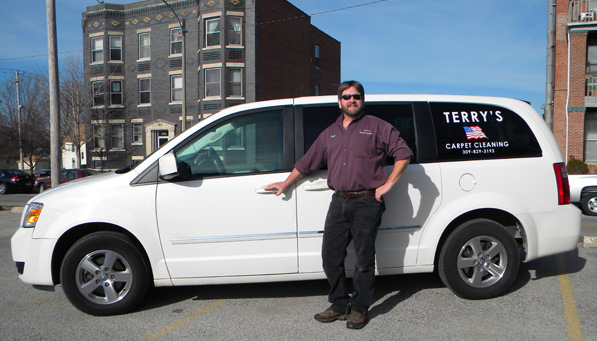 Residential Pricing:
$30 pr/average room (up to 15 x 15) = ( 225 sq. ft.) ie; living, dining, family room
$30 Stairway (up to 15 steps) – w/landing add $5
$15 Hallway
$15 Small bedroom (pathway only w/bed)
$25 Master bedroom (pathway only w/bed) (up to 15 x15) = (225 sq. ft.)
$10 Walk-in closet
$20 Small bedroom (empty)
$30 Master bedroom (empty) (up to 15 x15) = (225 sq. ft.)
$10 – $30 pr/ room for PET ODER REMOVAL
 (Note: Pet urine odor removal is an additional charge due to the odor removing enzymes used. The additional fee is $30 per gallon.)
Upholstery Cleaning:
$30 Reclining chair
$40 Loveseat
$50 Chaise Lounge
$50 Couch
$110 Sectional couch (5 seat) – w/chaise section add $20
add $10 per additional seat
 If back cushions are removable, add $5 per/ seat
$10 Ottoman
Accent pillows $2 each
Call Today!
(309) 829-3193